a member of the Ranch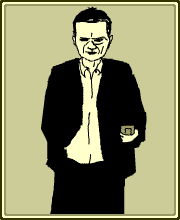 Schulz is a man fond of method and analysis. Calm, cool and fastidious. Schulz is also a member of the Lebowski Dreamscape Collective. He has an enquiring mind (which is to say that he is extremely nosey), and is one of the three nominated members of the ranch who are investigating Lebowski's disappearance.

the Marketing Director of the Nanopap corporation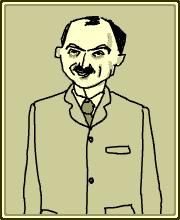 Portao is the Marketing Director for Nanopap, the company behind DayDream Explorer 3.1. Olaf is an assertive and confident individual and a forceful exponent of his own personal perspective on the Dreamscape and its related technologies. Nanopap's website describes him as "a powerful and imaginative force within the the world of marketing and promotion".
Milton Ferris, inventor of the original Dreamscape application Dreamscape, describes Portao as "An untrustworthy charlatan with a dangerous disregard for the truth".